Quality is a comprehensive concept. It must permeate every aspect of the company, no exceptions. Quality is also a clear and practical result of a company's culture and management commitment. True customer satisfaction comes from a quality relationship. Quality also means a culture of continuous improvement, a clear management system for the environmental issues, and comprehensive effort to ensure that these principals are applied to everything the company does.
Our commitment to quality defines Union Specialties, Inc.
Great service means access, answers and dependability. Our management team works directly with our customers, and, from top to bottom, we consider every position and job responsibility in our company to have as its most important component … customer satisfaction. When a company is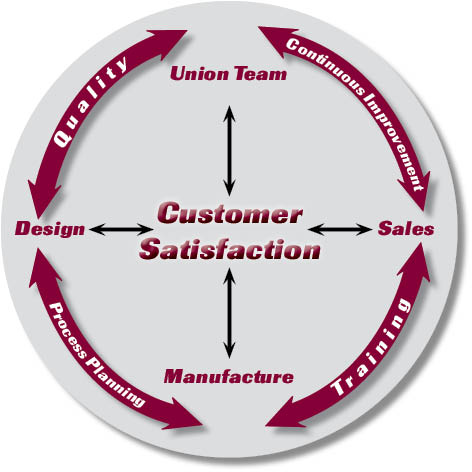 customer-focused then relationships deepen and prosper, projects achieve more than expected, and the future always looks bright, through good time and not-so-good times.
Commitment. Any customer who knows us will tell you that we are committed to having each project and every order achieve exactly what our customers want. We are committed to their success. Period. If you want a company that will not accept anything less than complete success for you, then it's Union Specialities, Inc. every time.